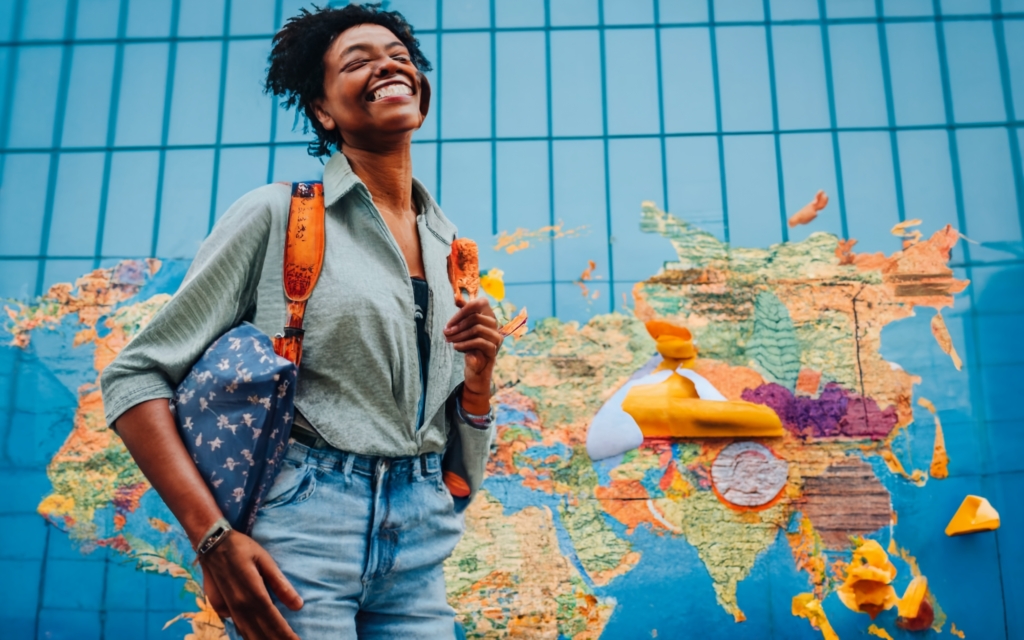 `Traveling is one of the most rewarding and enjoyable experiences in life, but it can also be stressful and time-consuming to plan. You have to research destinations, compare prices, book flights, hotels, activities, and more. And sometimes, things don't go as expected and you have to deal with delays, cancellations, or emergencies.
That's why more and more travelers are turning to AI travel planners, which are smart applications that use artificial intelligence to help you plan and manage your trips. AI travel planners can do things like:
Find the best deals and options for your budget, preferences, and schedule
Create personalized itineraries based on your interests, hobbies, and goals
Provide real-time updates and alerts on your travel status, weather, traffic, and events
Offer recommendations and tips on what to see, do, eat, and shop in your destination
Handle any changes or issues that arise during your trip, such as rebooking flights or hotels, finding alternative routes, or contacting local authorities
AI travel planners are not only convenient and efficient, but they can also make your trips more fun and memorable. They can help you discover new places, activities, and cultures that you might not have considered before. They can also learn from your feedback and preferences over time and improve their suggestions accordingly.
Some examples of AI travel planners that you can try are:
Hopper: This app uses predictive analytics to help you find the best time to book flights and hotels. It also notifies you when prices drop or rise and offers flexible options to change or cancel your bookings.
TripIt: This app organizes all your travel plans in one place and creates a master itinerary that you can access offline. It also syncs with your calendar and contacts and provides useful information such as maps, directions, weather, and travel documents.
Lola: This app connects you with a team of travel experts who can assist you with any aspect of your trip. You can chat with them via text or voice and get personalized recommendations, bookings, and support.
Inspirock: This app helps you create custom itineraries based on your preferences and interests. You can choose from thousands of destinations and attractions around the world and adjust your plan as you go.
Culture Trip: This app helps you explore the culture and lifestyle of your destination. You can browse through curated articles, videos, podcasts, and guides on topics such as food, art, music, history, and more.
AI travel planners are the future of travel. They can save you time, money, and hassle while enhancing your experience and enjoyment. So next time you plan a trip, why not give them a try?
`
How to Get Started with an AI Travel Planner
If you are interested in using an AI travel planner for your next trip, you might be wondering how to get started. Here are some simple steps that you can follow:
Choose an AI travel planner app that suits your needs and preferences. You can browse through the examples mentioned above or do your own research online. Some apps are free, while others may charge a fee or require a subscription.
Download the app on your smartphone or tablet and create an account. You may need to provide some basic information such as your name, email, and location. Some apps may also ask you to link your social media accounts or other travel services.
Tell the app what kind of trip you want to plan. You can specify details such as your destination, dates, budget, interests, and goals. You can also ask the app for suggestions or inspiration if you are not sure where to go or what to do.
Review the options and recommendations that the app provides. You can compare prices, ratings, reviews, and availability of flights, hotels, activities, and more. You can also see how the app has tailored the options to your preferences and feedback.
Book your trip with the app or through its partners. You can confirm your reservations, payments, and confirmations with the app. You can also access your itinerary and travel documents anytime and anywhere.
Enjoy your trip and stay in touch with the app. The app will keep you updated on your travel status, weather, traffic, and events. It will also offer tips and advice on what to see, do, eat, and shop in your destination. If you encounter any problems or changes during your trip, the app will help
Some well known AI travel planners: